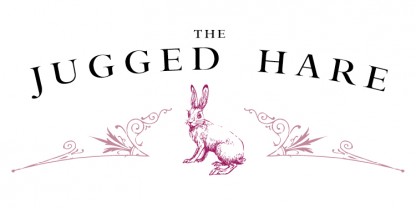 The Jugged Hare British Restaurant is looking for a Waiter/Waitress
Category
This venue is: Restaurant
Job description
Are you a wonderful waiter who loves to wow? Do you want to work in a renowned venue with high quality food and drinks, alongside an inspiring and energetic team? If so, this could be just the role for you!

We are looking for experienced and enthusiastic waiters to look after our guests, provide exceptional customer care and give a polished and professional service.

The ideal waiter will have: 
• Fantastic guest service skills 
• Experience working in a quality, busy hospitality environment 
• A strong interest in high quality food and drinks
• A keen eye for detail and immaculate presentation 
• Excellent communication skills 
• The ability to forge strong links and build relationships with all guests 
• Good food and wine knowledge 
• A love for "wow"ing the customer and going the extra mile

If you would like to be part of this fantastic team then please apply today! We would love to hear from you!

More About
Website:
http://www.thejuggedhare.com/
Cuisine:
British
The Jugged Hare is part of
ETM Group
Other venues include
The Botanist, Long Arm Pub & Brewery, Broadleaf, Maple, Aviary, One Canada Square, The Jugged Hare, Chiswell Street Dining Rooms, The White Swan, Ealing Park Tarven, Hut and Tun, Burdock
Venue description
The Jugged Hare truly epitomizes the "Best of British" - from a bar serving excellent ales and wonderful wines to a restaurant focusing on strict seasonality, including only the very best cuts of meat and unusual and delicious game, it's a foodie heaven! With a ceramic tiled restaurant, open kitchen, taxidermy galore and an enthusiastic and knowledgeable team, it's the perfect place to indulge in a delicious lunch or dinner, 7 days a week.

Benefits
• Competitive hourly pay, paid fortnightly
• An environment that combines the best of hospitality and sports all in one!
• Perkbox Membership for access to hundreds of discounts across various retail outlets
• Full company induction and training
• Regular food and drinks masterclasses
• ETM Group-wide discounts
• Career progression within ETM Group