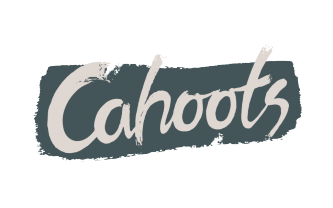 Cahoots Concept Venue is looking for a Waiter/Waitress
Category
This venue is: Concept Venue
Job description
What ho, chaps! Cahoots underground cocktail bar in Soho is looking to add some outgoing, charismatic ladies and gents to our team of fun-loving scoundrels.

We are looking for some cracking waiters/waitresses with prior cocktail knowledge and fantastic conversational sales skills. The ideal candidates will have previous acting experience and be naturally outgoing. Our team work hard to immerse all who make it to our secret hideaway in an authentic 1940's experience- so the ability to rock a vintage style and give great banter whilst staying in character is essential! You will be able to run a section of 10 tables with ease, multi-task under pressure, deliver fantastic standards of service and keep sales high when the music goes up and the lights come down!

Venue description
A secret bar hidden underground in Soho. When entering the Cahoots tube station, guests are transported back in time to post-war 1940s in a disused underground tube station, featuring dazzling cocktails, swing dancing and sing-alongs around an old piano. Inspired by true events that occurred in post-war Britain, The Captain of Cahoots has brought Soho's illicit and nocturnal escapades from the era back to life.

Benefits
• Competitive hourly rates
• Development opportunities
• Staff discounts across the inception group
• Employee of the month voted by peers
• Monthly sales competitions with prizes